Erst vor wenigen Tagen von einer langen Reise nach London und dann Amsterdam, lassen Sie uns einen Blick darauf, was die dänische könnte uns beeindrucken, dass dieses Mal zusammen kommt als Finalisten.
Die Finalisten in der Regierung und Geospatial Ausgabe
GeoSite a Dänemark Firma wird einen Rauch mit Verbindung über Mobilfunk, über Web-Services, die auf beiden Spuren interagiert. Aus dem Bereich, kann es Daten wie Fotos und xfm Attribute über Funk an MicroStation und auch von hier aus gut zu beantworten geschickt eingefangen werden. Das Beste ist, dass es sich um eine Umsetzung der kommunalen Ansatz ist.
Sie wird einen Vortrag am 19. machen um 11 Uhr.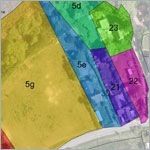 IT-Entwickler, auch Dänisch, eine Katastralgemeinde Anwendungsentwicklung mithilfe anzuzeigen Web Feature Service (WFS) Standard.
Das sieht wirklich interessant, wenn man bedenkt, dass dies funktioniert, werden sie gehabt haben, um die Daten in Geospatial Server setzen über IDPR (Hoffentlich nicht über Projekt Wise). Es sollte von den ersten Anwendungen auf xfm Ausnutzen dieser Standard sein, und sicherlich das ist der Weg, weil bis jetzt die xfm bleibt eine ganz besondere Sache, Bentley, obwohl es mehrere Jahre braucht, um existieren und unterstützt den Standard. Web Map Service wird als sehr häufig gesehen, dies in gutem Spanisch bedeutet, dass sie die Karte als Bild und als eine Show Rezension Option Attribut, aber WFS beinhaltet, um den Vektor Schicht mit seinen Attributen Tisch unter dem OGC-Standard, ein anderes Programm wie ArcGIS, gvSIG usw. erkennen kann bringen
Beide werden eine halbe Stunde Präsentation am 19. Oktober machen von 11.00 Uhr bis 12.00 Uhr. Ich denke, ihr Englisch klingt mehr Deutsch, und in diejenigen, Asterix-Bücher in Deutschland.Tvilum Landinspektørfirma.
Der andere Finalist ist auch dänische, die im Wettbewerb mit seinem 3D-Modell auf der Fliege. Es scheint, wird er nicht haben eine Ausstellung, aber sicher wird in das Thema Tisch teilnehmen.
Meiner Meinung nach, wird die WFS nehmen den Preis.
Die Länder, aus den Finalisten
Von den lateinamerikanischen Umfeld nur Venezuela und Brasilien, die beide in der Energieerzeugungsanlagen Thema, diejenigen mit den Vereinigten Staaten verbunden summieren 11 in Nord-und Südamerika. Der Rest sind, 21 aus Europa, 14 asiatischen, afrikanischen und 2 1 in Ozeanien, wie in der folgenden Tabelle dargestellt.
 USA (10)

 Großbritannien (8)

 Australien (6)

 China (4)

 Dänemark (3)

 Tschechische Republik (2)

 Belgien (2)

 Arabien (2)

 Holland (2)

 Singapur (2)

 Vereinigte Arabische Emirate (2)

 Malaysia (1)

 Bangladesch (1)

 Namibia (1)

 Irland (1)

 Ägypten (1)

 Vietnam (1)

 Italien (1)

 Slowakei (1)

 Brasilien (1)

 Indien (1)

 New Zealand (1)

 Venezuela (1)

 Deutschland (1)
Die Finalisten Unternehmen
Denn jetzt werde ich erwähnen die Kategorien und Unternehmen nominiert. Nur zum Zwecke der Verdienst … und Verkehr.
Kommunikation durch Visualisierung
A02-Architektur Büro
AAPROG architecten BVBA
Woodside Energy Ltd
Anschließen Projektteams
Crossrail Begrenzte
Scott Wilson Group plc
Scott Wilson Group plc
Innovation in Brücken
Atkins
High-Point Rendel
TY Lin Internationale
Innovation im Bauwesen
Atlas Industries
Henning Larsen Architects
McCauley Daye O'Connell Architects Ltd
Innovation in Universitäten, Flughäfen und Militär Installationen
Garver, LLC
Sitech Services BV
Zaha Hadid Architects
Innovation in Communications Networks
Precision Contracting Services, Inc.
Telefónica O2 Czech Republic
Innovation im Bauwesen
Land Transport Authority
New York State Department of Transportation
PT McDermott Indonesien
Innovation in Generative Design-
BDP
Henning Larsen Architects
Morphosis Architects, Inc.
Innovation in Geotechnik und Geoenvironmental Ingenieurwesen
Orion Engineering Inc.
Staatliche Geologische Institut für Dionys Stur
Technital SpA
Innovation in der Regierung
GeoSite.dk – GIS4Mobile
Odense Kommune
Tvilum Landinspektørfirma A / S
Innovation in Metalle und Bergbau
Aurecon Hatch
Bechtel Australien
PDC Consultants
Innovation in Power Generation
ECIDI – Pumpspeicherkraftwerk
Engevix Engenharia SA
ESI Inc. aus Tennessee
Innovation in Process Manufacturing
Grontmij Industrie
GS Engineering & Construction Corp
Königliche Haskoning Industrial Engineering
Innovation in Bahn und Transit
AECOM – Neasden Depot Upgrade Projekt
Mott MacDonald Ltd
SREI Infrastructure Finance Limited
Innovation in Roads
Aurecon – SH18 Hobsonville Abweichung
Parsons Brinckerhoff Australien
Scott Wilson Group plc
Innovation in Structural Engineering
Arup Singapore Pte Ltd
MSN Spannbeton
Y & V Ingeniería y Construcción CA
Innovation im Utility-Transmission and Distribution Networks
Zentral-Süd-China Electric Power Design Institute
imp GmbH
Staat Nuclear Electric Power Planning Design & Research Institute
Innovation in Wasser-und Abwasseranlagen
Carollo Engineers
Carollo Engineers
MWH Global, Inc.
Innovation in Wasser, Abwasser, Regenwasser und Networks
Arizona American Water und Narasimhan Consulting Services, Inc.
CH2M HILL
Westernport Wasser