Apparently there is some confusion about what Google Earth paid versions offer; there are those who believe that they are obtained coverage of better resolution.
Indeed, you get better resolution, but no more coverage than what we see, what these tools offer is output better quality, for example to view, print, save, or send to pdf formats, though the coverage is the same.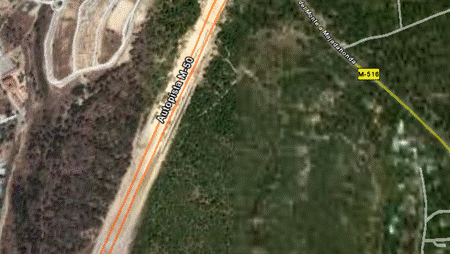 Taking advantage of the post, let's see the differences between the four versions of Google Earth:
1. Google Earth, the free version is what you know … or what is in the help
2. Google Earth Plus
It is for noncommercial use (price $ 20 per year)
You can connect GPS and navigate in real time with NMEA (read-only), although compatibility is only with the Magellan GPS and Garmin.
routes can be measured
You can import coordinates files in Excel documents (.csv format) to 100 points
Cache management is different, so you can have improved performance on the computer.

Printing at higher resolution

. Be aware, this does not mean to get latest images, what it means is that the way in which the image is served will be in a quality that we see on Google Earth's screen of (including the anisotropic filter), which is translated into better image quality for print or send to pdf format via printer.
Images can be printed at a resolution of 1,400 pixels in the free version only up to 1.000 but images can only be saved at a resolution of 1,000 pixels in both versions.
The local business ads are an option that can be hidden, in this version as in the Pro one.
Additional email support can be got but only with problems related to access.
By the end of 2008, Google removed this license cost and features were included in the free version.
3. Google Earth Pro
It is for professional use, (price $400 per license) in addition to the plus version have these features:
Tools for measuring circles and polygons
Style templates for setting weights, styles and frames for printer or plotter
You can import coordinates (addresses) but until 2500, always in .csv format
It has other features of email and chat
The equipment's performance is much better than the plus version.

Printing on very high resolution

, again, for of data output, however images' coverage it sees is the same as in the free versions.
Images can be printed and saved until a resolution of 4,800 pixels…. that's enough.
You can get support via email.
There are other features, like moviemaking, areas measurement and GIS data import.
If you want to have traffic data (GDT) must pay $200 extra.
4. Google Earth Enterprise Client (EC)
This is for companies who have an interest in developing own applications and interact with Google Earth data, for these there are some tools, among others:
Google Earth Fusion to integrate data as frames (images), GIS data, field data and point data.
Google Earth Server with this you can send data streams to the client program (Google Earth EC).
Google Earth EC (Enterprise Client) allows you to view, print, and create data