Ibland är det svårt för mig att förstå konsekvenserna av generationsväxlingen, den 0.0001784 × 10 +6 nedtonat i min högra tinningen få mig att glömma att år har gått, och inte förgäves!. Också mina barns behandling av kittling mig var 3,0875 minuter, deras förvåning när de säger mig "Dons g! " och deras mors kärleksfulla diminutiv för att hålla mig som 13 år sedan I en mer än ADO.net.
När jag ser en kille på gatan som bär byxorna ner sina kalvar, tatuerade kalsongerna på utsidan och en skorpion på halsen, har jag en känsla av att vilja säga "hello Terrans". Min mors terapi fungerar, det alltid påminner mig om att vi inte alltid har haft mer än 35, i mitt minne gånger jag minns har varit huvudvärk av en moster som hade vanan i hennes ord att se våra dumheter när du anger gymnasiet.
Jag minns att ha använt (framför hästen svansen) en panna är taggig punk till slutpunkten, lång med vekar i orto ner, mina tinningar rakat med rakhyvel nummer 1 och två 0 strålar till varje sida, det var under dessa år då Def Leppard sjöng Love Bitesmed tolvfingertarmen, precis när Bon Jovi släppteNew Jersey album och Iron Maiden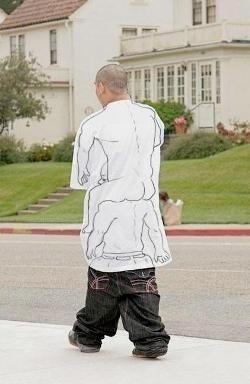 sjunde son till den sjunde sonen.
Åh, vad dessa tider, betyder det lite för oss att Milli Vanilli var en fars, vi fick mer förolämpade när Bon Jovi klippa sitt hår som en flicka, gör MC Hammer piruetter "var en konst, älskade flickor oss för detta offentligt och hatade oss i bad; Metallica till ytterligheter, U2 efter select, Guns n 'Roses för någon vippa med stil, Poison för de utan infall … det var livet!.
Vi bar röret byxor [ej extremt riklig (Spanska Idiom: "mamey") Som nuTin-tin pants, while red scarves just moved from 13 in the thighs to one in the head as the gang from Nicky Cruz. And our walking was like taking small impulses, I realized this when in season of patriotic marches the head instructor called me to the front and forced me to walk normal … not lift!, walk plane! … It was impossible, it was in my blood.
… It seems like yesterday. Well, for somebody the day before yesterday.
Now it's hard to understand these creatures that, if don't shave all hair they use it as Goku, if not wear loose pants to calf, they used it to the hip showing the letter Y (and are male), with some strips of 7.62 centimeters wide, buckles that could be categorized as bladed weapons and a splinestand that when they walk their ass looks like a rugby cube.
Understanding them is not so simple, one day we discussed the topic with a friend, we were about to stop being so. Another mailed me a picture that explains the possible reasons for our resistance to these trends:
Low self-esteem by chronic malnutrition
Intrinsic acrobatic skills
Critical case of conjoined twins
Sexual preferences within the closet
… Or what kind of days the Sun enlightens us.