On occasions it may happen that when opening a file, it seems that AutoCAD has gone mad and command bar says:
Enter name of drawing to open < C: Program Files …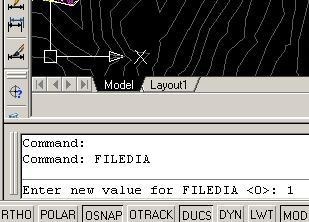 The problem: It doesn't display us the Browser dialog box used to apply the open or save files commands. This is because the dialog variable is disabled.
It is resolved with the command FILEDIA.
Attention! It is not FIDELIA, like grandma's name from Gijón, but FILEDIA which becomes from FILE DIALOG.
Write FILEDIA then press , write the variable 1 and that's all.
Something similar may happen with the commands and it is solve in a similar way using the variable CMDDIA.